About Us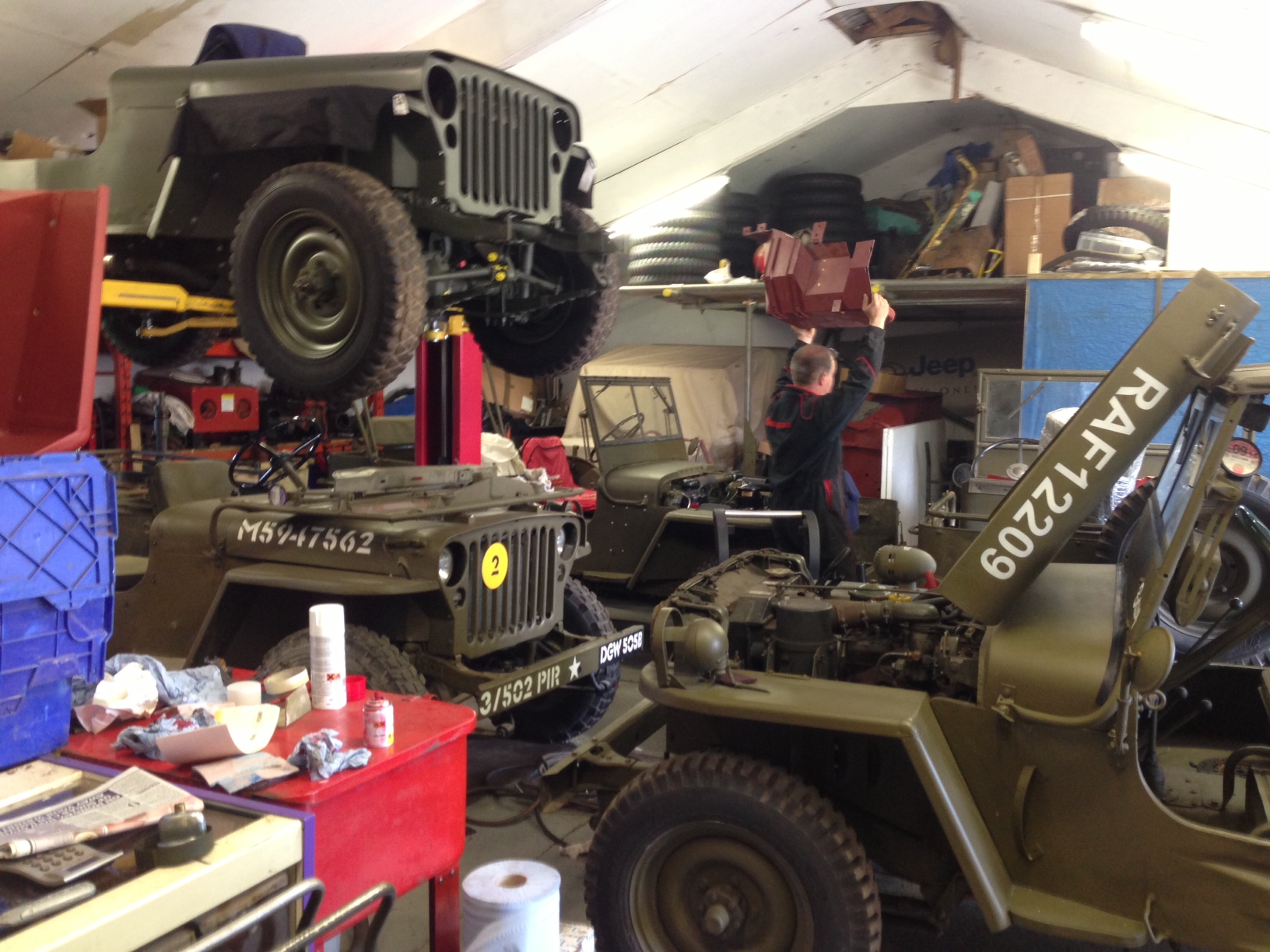 For over 30 years, Tony Sudds, the proprietor of TS Autos had been a household name for Jeep enthusiasts and collectors. His large stocks of quality Jeep parts, his definitive technical knowledge plus attention to detail had earned him an enviable worldwide reputation. As the military vehicle hobby grew to the level it is today, the Willys, Ford and Hotchkiss Jeeps remain the most popular collectors military vehicle and the demand for spares and accessories is relentless.
In late 2009 Tony decided to retire and looked carefully for someone to take over the business and continue his high standards of customer service.
His long time friend and fellow Jeep G503 aficionado, Clifford Harris, purchased the business and the huge stocks of parts and with help from his family, is continuing to service the needs of the ever growing numbers of Jeep owners and restorers. Cliff was brought up around Jeeps – his father started collecting in the 1960's and has been an enthusiast since boyhood.
For many years, Cliff has manufactured quality canvas products for Willys MB and Ford GPW Jeeps, so the acquisition of TS Autos was a natural progression.
Now, ten years later, Universal Jeep Supplies is a thriving business selling parts for GPW, MB jeeps manufactured between 1941 - 1945.
Having gained a national reputation for selling the best wartime Jeep available on the market, we pride ourselves on our excellent reputation and now have customers worldwide.
Catering to all budgets, we have expertise spanning decades as jeep owners themselves volunteer their time to come and lend a hand in the work shop. There isn't much we dont know, and welcome no obligation questions from new jeep owners.
We also carry out extensive restorations and servicing at our premises in the heart of, Surrey, England.
With expert and friendly advice, Cliff and the team look forward to helping you keep your classic military Jeep on the road.
Remember, we can obtain rare and exclusive items by request, so do email us, as we may have it. Info@universaljeepsupplies.co.uk or call 01483 860403, Monday to Friday.